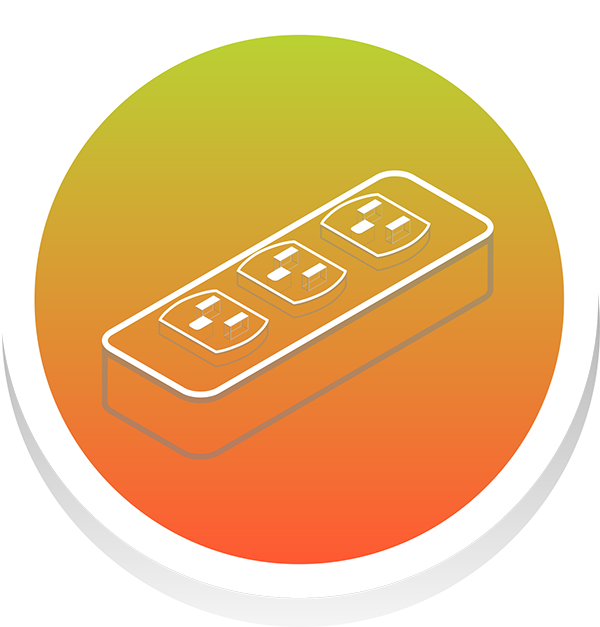 TrickleStar PC Advanced PowerStrip+
An advanced power strip (APS) is a power strip equipped with activity detection technologies to automatically shut off the power to the electronic devices plugged into the designated outlets on it when no user activity is detected.
Learn More
If you are experiencing issues with the comparison tool, please disable your adblocker.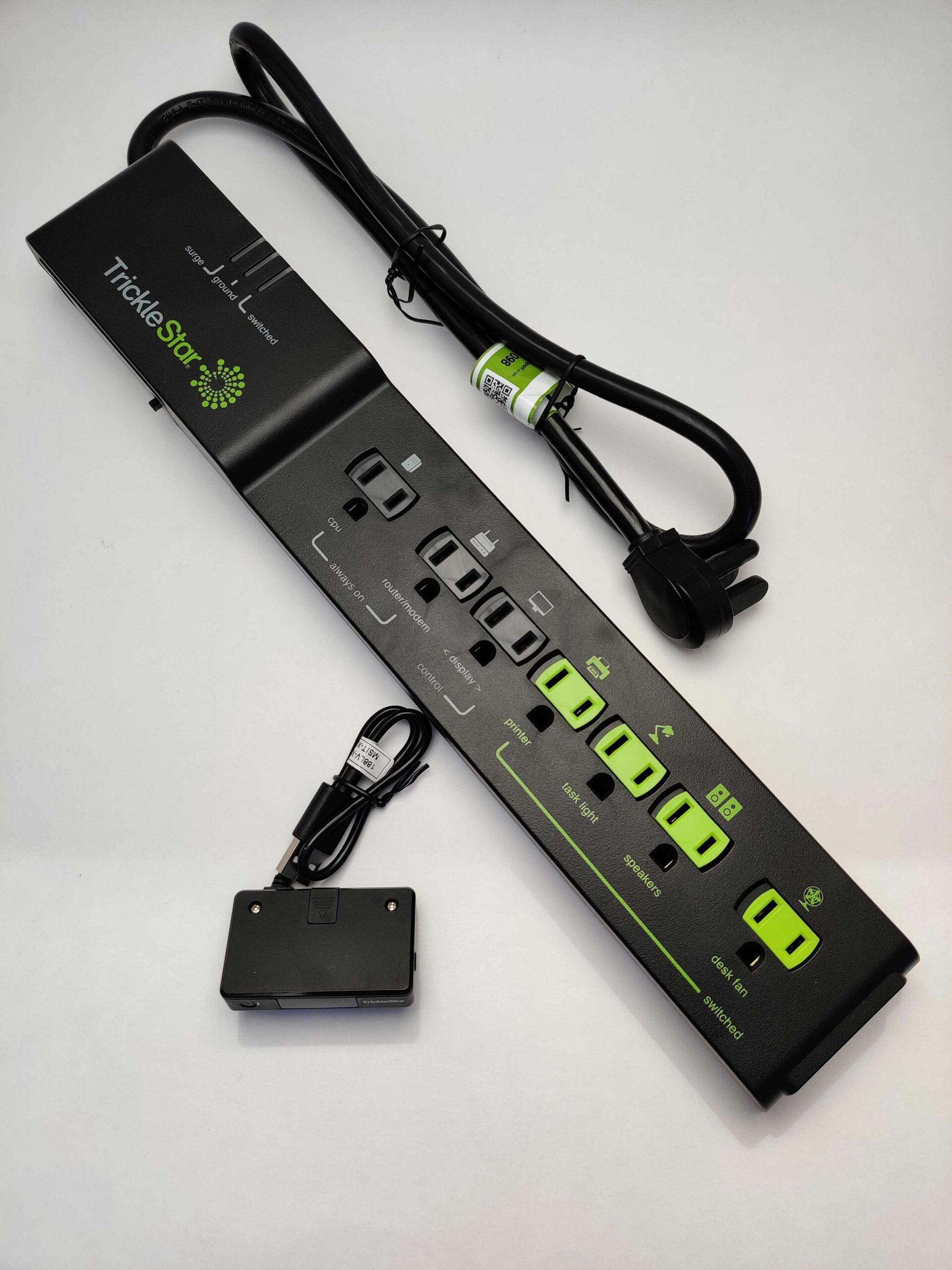 TrickleStar PC Advanced PowerStrip+
The TrickleStar PC Advanced PowerStrip+ (PC APS+) is a Tier 2 APS that provides surge protection while reducing active and standby power wasted by computers and related electronics. The PC APS+ uses an activity detection sensor with an adjustable countdown timer that connects to the computer via USB. Each time the sensor detects movement near the computer – typing on the keyboard or using the mouse – the countdown timer resets. If no movement is detected by the sensor during the countdown, which can be set to 5, 10, 15, 20, 25, or 30 minutes, a sleep command is sent to the computer putting the computer and monitor to sleep, and the devices plugged into the switched outlets will be automatically turned off. The PC APS+ supports all operating systems and requires only a simple setup of the activity detection sensor without special software or additional programming.
Hub Highlights:
Determines workstation active plug load usage status through the presence of occupant motion
Provides 7 outlets in total, including 2 always-on outlets, 1 control outlet for either computer or monitor, and 4 controlled outlets for computer peripherals and other electronics
Selectable inactivity shut-off time delay options of 5, 10, 15, 20, 25, 30 minutes
Provides the ability to manually put computer to sleep mode and shut off power to the controlled outlets through the button on the motion sensor