Application Guidance:

Fault Detection and Diagnostic Systems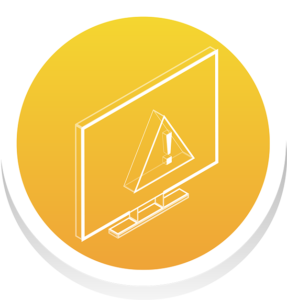 Identifying the specific functional capabilities desired for an FDD technology is important, however it is just as important to integrate FDD into organizational processes and business practices – an FDD tool that is not well-utilized will have limited benefits. Applying FDD can be broken into planning, procurement and implementation phases. Outlined below are recommendations on the use of FDD technologies within an organization during the planning, procurement, configuration, implementation and training phases.
Planning Phase
Planning for an FDD implementation generally requires an organization to set goals, establish roles and responsibilities, understand organizational conditions, define the activities to meet those goals, and develop a business case. The planning effort for FDD should specify what information will be collected, how it will be used (and by whom), how often it will be used, and how it will be acted upon.
The information gained using FDD can be relevant to many departments within an organization, so it requires working with stakeholders across the organization. The planning process that is presented here can be applied to both existing and new buildings, however, much of the detailed guidance is most relevant to existing buildings, campuses, and building portfolios. Best practices for the planning phase of FDD are as follows:
Define high priority systems for monitoring. Narrow the focus of monitoring to the more critical systems and issues. Identify the problems that facility staff have with these systems. Ensure that the FDD minimum functional specifications and additional functionalities will be able to address these issues.
Facility staff roles and responsibilities need to be well defined. Successful implementations typically have a strong internal technology champion who supports and encourages regular use of the tool throughout the organization. At the facilities and operational level, staff roles and responsibilities should be aligned with use of the tool, and enough time allocated to permit a thorough data review. Management can encourage proactive use of the data by including FDD analyses in regular operational and energy management tasks (and Key Performance Indicators), and by taking leadership in installing a performance-based, data-driven approach to operations.
Carefully consider building system information. A list of existing metering and monitoring infrastructure in the request for proposals (RFP) will help proposers scope the project and estimate costs. For example, some FDD solutions use existing BAS points, but gateways for communication may need to be added. By contrast, some FDD tools require installing additional sensors.
Review the BAS control points and sequences of operation. Understand the existing control strategy and facilitate the point mapping between the BAS and the planned FDD technology.
Create a Monitoring Action Plan (MAP). This is a key document for defining the analysis that will occur during FDD usage. The MAP can provide facility operators with a quick reference guide on what will be tracked in order to ensure the HVAC system's operation performance over time.
Create a training plan. Define training for new and existing staff on using FDD, and conduct required training when system settings are changed. The topics of the training plan will include CFR (Current Facility Requirements) and control sequences of operation, sensor calibration, troubleshooting data quality issues, FDD capabilities and navigation. Additionally, training facility staff to streamline the FDD practices to system's operation and maintenance is important as well.
Procurement phase
To successfully implement and utilize FDD technology, multiple aspects need to be considered when procuring an FDD product. In addition to the technical capabilities of the FDD technology, there are also non-technical considerations that prospective users of FDD should factor into their decision-making processes. These considerations have implications for the technology's overall fit with the organization/business, its facilities, and the quality of service that is likely to be provided.
FDD specification and selection: Include the minimum technical requirements for FDD tools, as well as additional capabilities based on the specific requirements. The non-technical considerations will include the FDD provider providing client references; the FDD provider's specific market sector expertise; the FDD provider's track record of integrating with a specific BAS make and model. Additional non-technical considerations may also be included, such as feedback from existing customers on their experience using a specific FDD tool, and the quality of the FDD training plan for users.
Cost analysis from multiple proposals. The cost of FDD can be broken into base cost and recurring costs. Base cost for FDD software installation and configuration includes FDD vendor and service provider implementation costs. This does not include additional costs such as the cost of energy metering hardware and communications, adding points to the BAS, or retrofits. Recurring cost for FDD includes the annual cost of the software license or software-as-as-service fees, plus ongoing monitoring-based commissioning (MBCx) service provider costs for support. More details on costs are available in the synthesis of year three outcomes in the Smart Energy Analytics Campaign.
Configuration phase
In order to successfully use FDD tools, it is critical to configure the tools to robustly support continuous energy and system analysis. This process goes far beyond simply installing FDD software. The FDD vendors are responsible for setting up the FDD according to the MAP and installing and configuring systems to communicate and transfer data. The FDD must be commissioned to ensure that the right data are accurately and reliably gathered, and to ensure that software programming is aligned with the specific goals of using FDD and the specific system types involved. Best practices recommended during this phase can be found in the monitoring-based commissioning (MBCx) plan template on the Smart Energy Analytics Campaign website.
Implementation phase
This section defines how FDD will be carried out and integrated into ongoing operational practices during the implementation phase. The steps recommended for best-practice use of FDD during this phase are as follows:
Identify issues and opportunities: The FDD tools identify highest priority issues for further action based on impacts, such as comfort and cost.
Investigate root cause for prioritized issues: After faults or improvement opportunities are found, the root cause of the problem will be determined with support from the FDD tool, reviewing BAS trends, setpoints, and controls programming, and through field investigation of equipment. The results will be tracked within the FDD software.
Identify and implement corrective actions and update facility documentation: The corrective actions implemented may be a maintenance/repair action, setpoint modification, control sequence modification, or recognition of needed capital improvements. Implementation and future recommendations will be tracked, and changes will be updated in relevant building documentation.
Verify performance improvement: Once measures are implemented, they will be verified to ensure proper implementation. Then FDD approaches or performance indicators will be checked to be sure that the FDD performance can be improved in the future.
Implement reporting, documentation: Documentation will aid in the persistence of benefits from the monitoring-based commissioning (MBCx) process using FDD tools. The following documents will be updated on a quarterly basis: issues tracking, sequences of operation and controls as-built documents, as-built and record documents for the building, updates to the CFR if facility needs have changed, training records, energy savings and return-on-investment reporting.
Training
Deriving maximum benefit, particularly when the technology is newly introduced to the organization, requires user training. Training may be conducted by the technology provider, internal EMIS project lead, or by a combination of the two. In considering the training that will be most useful to your organization, it can be helpful to ask the following: what aspects of the FDD do people need training on (reporting, visualization, analysis and data interpretation, etc.)?; who needs to be trained, and how are their different roles and responsibilities accommodated in training materials?; will there be an on-site system administrator who manages and maintains user access rights?; how must training materials, sessions, and documents be archived and made available for future reference?; what are the required qualifications of the trainer; what is the desired medium?