No
If you are experiencing issues with the comparison tool, please disable your adblocker.
The Google Nest thermostat supports up to three heating/two cooling stages (conventional), and two heating/cooling stages with auxiliary heat (heat pumps). Nest learns temperature preferences to create a schedule and has an on-board occupancy sensor. Its Rush Hour Rewards program enables participation in utility demand response. Nest connects through Wi-Fi.
Hub Highlights:
On-board motion (occupancy) sensor and outdoor temperature through Internet weather
Pairs with other systems (cameras etc)
---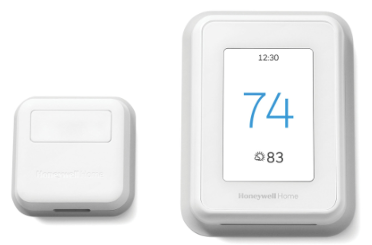 The Honeywell Home advanced thermostat boasts flexible scheduling: no schedule, time-based schedule, the ability to control based on occupancy (through location geo-fencing, or with additional sensors and an active-priority occupancy algorithm). The thermostat uses WiFi and has a mobile app.
Hub Highlights:
Remote sensors (including occupancy) and outdoor temperature through Internet weather
---